Dr. Josephine van Zeben
Researcher in Law & Economics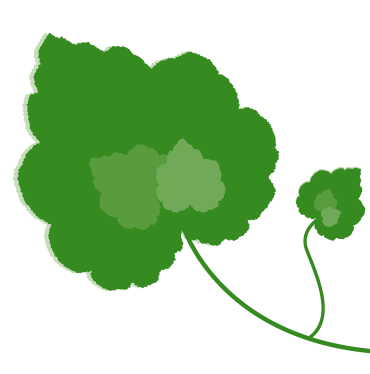 About me

In 2012, I earned my PhD in law and economics, with highest honors, from the University of Amsterdam.

My general research interest is in the regulation of complex societal problems, particularly those that involve several jurisdictions. One of my focal points has been the mitigation of climate change through emissions trading in the European Union.

In January 2013, I embarked on a new yearlong research project funded by the Niels Stensen Foundation, titled "A Polycentric Europe?". I am conducting this exciting project at the Vincent and Elinor Ostrom Workshop in Political Theory and Policy Analysis (Bloomington, Indiana, USA).
Aside from my work at the Workshop, I am also a visiting lecturer at the ETH (the Swiss Federal Institute of Technology) in Zurich, where I teach the foundations of Environmental Regulations to science and engineering students.

For more information about this and other projects, see 'Research'.
Academic Appointments
01/2013: Ostrom Workshop in Political Theory and Policy Analysis - Postdoctoral Researcher
09/2012: ETH Zurich - Visiting Lecturer (Environmental Regulation: Law & Policy)
08/2012-01/2013: University of Amsterdam - Postdoctoral Researcher
01-07/2012: Amsterdam Center for European Law and Governance, University of Amsterdam - Visiting Lecturer (European Law)
2010/2011: New York University School of Law - Hauser Global Research Scholar
2008/2012: University of Amsterdam - Ph.D. Candidate

Education
11 May 2012: Ph.D. Environmental Law & Economics (cum laude) - University of Amsterdam
20 June 2008: LL.M. European Private Law - University of Amsterdam
22 June 2006: LL.B. Scots Law - University of Edinburgh
28 May 2004: B.A. (Hons.) Social Sciences (minor Humanities) - University College Utrecht, University of Utrecht

Spoken Languages
English - native
Dutch - native
Italian - fluent
French - conversational
German - conversational
Consulting
My academic expertise focuses on the economic analysis of (European) law. My application of these skills to environmental policy provided me with important insights for business and industrial actors.

I am available for consulting requests on European (environmental) law and policy generally, and the European Union emissions trading scheme in particular.
Feel free to contact me via email, as provided under the 'contact' section.
Research
A Polycentric Europe?
2013
Post-doctoral research funded by the Niels Stensen Fellowship
The research attempts to embrace, rather than simplify, the unprecedented complexity of modern economic, social and environmental problems by applying the framework of polycentrism to several policy areas within the European Union. Polycentricity describes a system of governance that encompasses many centers of decision-making, which are formally independent of each other. Despite this formal independence, these centers do interact with each other in a coherent and predictable manner through competitive relationships, and/or various contractual and cooperative undertakings. By acknowledging the possibility of overlapping jurisdictions, a polycentric governance model extends not only to the public actors, but also encompasses private and voluntary actors. Moreover, it enables us to consider overlapping realms of responsibility and functional capacity of different jurisdictions.
The potential of polycentric analysis for assessing the functioning of the European Union has not yet been answered within the existing legal, and law and economics, literature. A general theoretical framework for mapping the system of governance within the European Union will be developed through which the functioning of specific policy areas can be assessed, particularly: climate and energy policy, public health, and the regulation of the Eurozone. This theoretical framework would constitute a deepening of the existing multilevel governance system applied to European institutional development. This improved academic understanding will in turn enable scholars to provide policy advice that is closer to regulatory reality and thus more likely to render successful results.
The research will be conducted at the
Vincent and Elinor Ostrom Workshop in Political Theory and Policy Analysis
in Bloomington, Indiana (USA). The width and depth of the expertise available in the Workshop regarding polycentrism is unique in the world. The insights gathered at the Workshop regarding the American system, and many international systems, can guide the application of polycentrism to the European Union. I am especially looking forward to working with professors Daniel Cole and Michael McGinnis.
Competence Allocation &
Regulatory Functioning
2008-2012
PhD project
My dissertation set out to show that the explicit recognition of the role of distinct competences in the regulatory process will bring existing theories of federalism closer in line with regulatory reality.
The regulation of the causes and effects of climate change takes places over many different levels of governance.
In some situations, one regulator is responsible for the entire regulatory process. It is however increasingly common that these regulatory competences are allocated at different levels of governance.
The allocation of competences affects the functioning of the regulatory system.
The theoretical framework developed is applied to a study of the European Union Emissions Trading Scheme (EU ETS), which is aimed at the mitigation of greenhouse gases through emissions trading. The deviations from the theoretically first-best allocation in the trading phases of the EU ETS can explain some of the difficulties in the earlier trading phases. In turn, these deviations can be explained by the political economy of the EU ETS, which shows that first-best allocation is hard to achieve during the foundation of a new regulatory regime due to the relative strength of certain stakeholders in the political process.
European Environmental Law & Policy
2008-2012
During my time at the University of Amsterdam, I published widely on European (environmental) law and policy.
All my publications can be accessed through
my SSRN website
Publications
Articles
Legal and Market Uncertainty in Market-Based
Instruments: The Case of the EU ETS
19(2) N.Y.U. Environmental Law Journal (2012)
(with Giuseppe Dari-Mattiacci)


The Untapped Potential of Horizontal Private
Enforcement Within European Environmental Law
22 Georgetown International Law Review (2010)


(De)Centralized Law-making in the EU ETS
3 Carbon and Climate Law Review (2009)


The European Emissions Trading Scheme Case Law
18 Review of European Community & International
Environmental Law (RECIEL) (2009)
---
Annotations
Possibilities for Locus Standi and Non-Contractual
Damages for Private Parties under the EU ETS
(annotation Case T-16/04 Arcelor SA v European Parliament
and Council of European Union)
4 European Journal of Risk Regulation (2010)


Respective powers of the European Member State and Commission
regarding Emissions Trading and Allowance Allocation
(annotation Case T-183/07, Poland v Commission and
T-263/07, Estonia v Commission) 12 Environmental Law Review (2010)


The Principle of Unity under Article 10 EC and the
International Representation of the Union and its Member States
(annotation Case C-246/07, Commission v Sweden)
3 European Journal of Risk Regulation (2010)
---
See CV for full publication list and presentations
Contact

The Vincent and Elinor Workshop in Political Science and Policy Analysis
Indiana University
513 North Park Avenue
Bloomington, IN 47408-3895
United States
Twitter
: @JosephinevZeben
Email
: josephinevanzeben[at]gmail.com
Download my CV:

Teaching
Current Teaching
Environmental Regulation - ETH Zurich
This course is aimed at students with a more technical scientific background and understanding of environmental problems and aims to provide them with
(i) a deeper understanding of the regulatory context in which environmental problems appear; and
(ii) skills to engage effectively with lawyers and policy makers in discussing and developing environmental policy.
The course examines the wide array of legal and policy issues relating to environmental regulation. The course will be based around three pillars: (1) Theories of Environmental Regulation (2) Regulatory Context: International, European and national laws (3) Regulatory Reality: Case studies.
Past Teaching
Law of the European Union: Internal Market - Yeditepe University (Istanbul)
This course was part of a summer program on European Union law, focusing on European provisions regarding the free movement of goods.
Climate Change Liability - Groningen University
This seminar was taught as part of a larger course on climate change law and focused on the development of legal liability regimes before international and domestic courts.
European Law - University of Amsterdam
This course offers a general overview of the core principles of the European Union (EU) legal system. It is designed to set out, in a clear and understandable fashion, the law of the EU as found in the Treaties, secondary legislation as well as in the judgments of European courts. After the completion of this module, students are able to apply the fundamental principles and rules of EU law in practice and find solutions for legal problems in this area; and establish the relationship between different core principles, rules and issues of EU legal system.
Climate Change: Legal Aspects - University of Amsterdam
In this course, the students were introduced to the main international and European instruments for climate change mitigation and adaptation. Through a paper and a moot court, students were further taught to recognize relevant legal facts.