Dr. Josephine van Zeben
Research in Law & Economics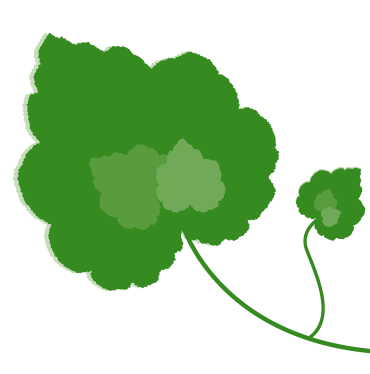 About me

The most challenging problems of our time require a cross-boundary approach: in order to move forward, our efforts to solve these problems cannot be restricted by scholarly or geographical borders. Over the past five years, through my doctoral and post-doctoral studies, I have developed a research agenda that combines legal, economic and political science methodologies. The aim of this agenda is to contribute to a deeper understanding and the successful regulation of transboundary problems in an increasingly interconnected, and yet paradoxically fragmented, world.
My dissertation (University of Amsterdam (2012), forthcoming with Cambridge University Press) discusses the allocation of regulatory powers in multi-level governance systems, such as the European Union. The European Union Emissions Trading Scheme, aimed at the mitigation of climate change, provides a helpful case study.

In January 2013, I embarked on a new yearlong research project funded by the Niels Stensen Foundation, titled "A Polycentric Europe?". I conducted this exciting project at the Vincent and Elinor Ostrom Workshop in Political Theory and Policy Analysis (Bloomington, Indiana, USA).
Since 2012, I am also a visiting lecturer at the ETH (the Swiss Federal Institute of Technology) in Zurich, where I teach science and engineering students about the law and policy aspects of environmental regulation.
During my ongoing LLM studies at Harvard University Law School, I am broadening my knowledge of (American) federalism - including the role of local government - and my interest into the common good of (public and private) health. At the same time, I continue my work on European multi-level governance and environmental issues.

For more detailed information about these projects, see 'Research'.
Academic Appointments
[01/2013 - 01/2014] Vincent and Elinor Ostrom Workshop in Political Theory and Policy Analysis - Postdoctoral Researcher

[09/2012 - present] ETH Zurich - Visiting Lecturer (Environmental Regulation: Law & Policy)

[08/2012-01/2013] University of Amsterdam - Postdoctoral Researcher

[01-07/2012] Amsterdam Center for European Law and Governance, University of Amsterdam - Visiting Lecturer (European Law)

[2010/2011] New York University School of Law - Hauser Global Research Scholar

[2008/2012] University of Amsterdam - Ph.D. Candidate

Education
[29 May 2014, expected] LL.M. - Harvard University Law School
[11 May 2012] Ph.D. Environmental Law & Economics (cum laude) - University of Amsterdam

[20 June 2008] LL.M. European Private Law - University of Amsterdam

[22 June 2006] LL.B. Scots Law - University of Edinburgh

[28 May 2004] B.A. (Hons.) Social Sciences (minor Humanities) - University College Utrecht, University of Utrecht

Consulting
My academic expertise focuses on the economic analysis of (European) law. I enjoy applying my work to practice and am available for consulting requests, particularly regarding European (environmental) law and policy, and the European Union emissions trading scheme.
Feel free to contact me via email, as provided under the 'contact' section.
Research
A Union of City-States
ongoing
This research builds on the polycentric approach developed during my visit to the Ostrom Workshop (see below). It strives to include European cities into the multi-level structure of the EU.
Europe's cities are considered the engine behind economic, social and political innovation within the European Union and as such enjoy great prominence within political debates and policy-making. Simultaneously, Europe's urban centres suffer from legal 'invisibility' within the EU: cities do not form a separate level within European multi-level governance, or a legally recognized political community within the EU. Legal action taken by, and related to, a city is analogously considered to be a matter of state-local relations to which European Union law typically does not apply. The current situation of de facto importance and de jure invisibility prevents meaningful integration of cities within the multi-level governance structure of the EU and consequently erodes citizens' constitutional guarantees. In order for cities to function as centres of cultural and economic innovation, legal competition and experimentation is essential. However, this experimentation does not take place in a vacuum: the constitutional guarantees offered by inter alia European and national citizenship, and the internal market, must be respected. Cities are in a unique position to resist or foster the application and implementation of European and national laws, as well as create conditions conducive to bottom-up democracy. A meaningful balance between institutional flexibility and legal certainty can only be struck once cities are integrated into the European Union as a separate level of government. This research therefore sets out to map and incorporate the 'city level' into the EU's multi-level governance structure. This descriptive task is undertaken in order to show the normative need for a European legal approach to local government. As the centrality of cities in the live of European citizens increases, the legal relationship of 'the city' with the EU, the relevant Member State(s), 'visitors' (i.e. non-residents) and its inhabitants must be proactively examined in order to ensure a legitimate 'Union of city-states'.
A Polycentric Europe?
Post-doctoral research funded by the Niels Stensen Fellowship
[Vincent and Elinor Ostrom Workshop in Political Theory and Policy Analysis in Bloomington, Indiana (USA)].

The research attempts to embrace, rather than simplify, the unprecedented complexity of modern economic, social and environmental problems by applying the framework of polycentrism to several policy areas within the European Union. Polycentricity describes a system of governance that encompasses many centers of decision-making, which are formally independent of each other. Despite this formal independence, these centers do interact with each other in a coherent and predictable manner through competitive relationships, and/or various contractual and cooperative undertakings. By acknowledging the possibility of overlapping jurisdictions, a polycentric governance model extends not only to the public actors, but also encompasses private and voluntary actors. Moreover, it enables us to consider overlapping realms of responsibility and functional capacity of different jurisdictions.

Competence Allocation &
Regulatory Functioning: A Study of the EU ETS
2008-2012
PhD project
University of Amsterdam
My dissertation argues that existing legal and law-and-economics literatures do not distinguish sufficiently between different elements of the regulatory process in their (de)centralization assessments. Rather than viewing the regulatory process as a black box labelled "policy making", the book argues that the regulatory process is made up by three distinct phases: norm setting, implementation, and enforcement. These regulatory powers (also referred to as "competences") play distinctly different roles within regulatory process and require different strengths from the regulators to which they are assigned. In a multi-level system, the decision to allocate regulatory power to a certain level of governance should therefore be made for each competence individually: the binary choice to (de)centralizing policymaking is too imprecise.

This theoretical framework is applied to a study of the European Union Emissions Trading Scheme (EU ETS), which is aimed at the mitigation of greenhouse gases through emissions trading. The deviations from the theoretically first-best allocation in the trading phases of the EU ETS can explain some of the problems in the earlier trading phases. In turn, these deviations can be explained by the political economy of the EU ETS, which shows that first-best allocation is hard to achieve during the foundation of a new regulatory regime due to the relative strength of certain stakeholders in the political process.
European Environmental Law & Policy
2008-2012
During my time at the University of Amsterdam, I published widely on European (environmental) law and policy.
All publications can be accessed through
my SSRN website
News
Latest Projects and Publications
New publications:

Forthcoming book with Cambridge University Press:
"The Allocation of Regulatory Competence in the EU Emissions Trading Scheme" (Early 2014)
"Research Agenda for a Polycentric European Union"
Ostrom Workshop Working Paper (May 2013)
Download via SSRN

Upcoming presentations:

28 February - Graduate Conference on European Union (University of Pittsburgh)
Publications
Books and Book Chapters
The Allocation of Regulatory Competence in the
European Emissions Trading Scheme
(Cambridge University Press, forthcoming 2013)

"A bottom-up Perspective on EU-US Relations:
The Role and Potential of Sub-central
Authorities", in A Transatlantic Community of
Law: Legal Perspectives on the Relationship
Between the EU and US Legal Orders
(D. Curtin and E. Fahey (eds.), Cambridge
University Press, forthcoming 2014).
Selected Articles
Legal and Market Uncertainty in Market-Based
Instruments: The Case of the EU ETS
19(2) N.Y.U. Environmental Law Journal (2012)
(with Giuseppe Dari-Mattiacci)


The Untapped Potential of Horizontal Private
Enforcement Within European Environmental Law
22 Georgetown International Law Review (2010)


---
See CV for full publication list and presentations and SSRN for papers.
Teaching
Current Teaching
Environmental Regulation: Law and Policy - ETH Zurich (since September 2012)
This course is aimed at students with a more technical scientific background and understanding of environmental problems and aims to provide them with
(i) a deeper understanding of the regulatory context in which environmental problems appear; and
(ii) skills to engage effectively with lawyers and policy makers in discussing and developing environmental policy.
The course examines the wide array of legal and policy issues relating to environmental regulation. The course will be based around three pillars: (1) Theories of Environmental Regulation (2) Regulatory Context: International, European and national laws (3) Regulatory Reality: Case studies.
Past Teaching
Law of the European Union: Internal Market - Yeditepe University (Istanbul)
This course is part of a summer program on European Union law, focusing on European provisions regarding the free movement of goods.
Climate Change Liability - Groningen University
This seminar was taught as part of a larger course on climate change law and focused on the development of legal liability regimes before international and domestic courts.
European Law - University of Amsterdam
This course offers a general overview of the core principles of the European Union (EU) legal system. It is designed to set out, in a clear and understandable fashion, the law of the EU as found in the Treaties, secondary legislation as well as in the judgments of European courts. After the completion of this module, students are able to apply the fundamental principles and rules of EU law in practice and find solutions for legal problems in this area; and establish the relationship between different core principles, rules and issues of EU legal system.
Climate Change: Legal Aspects - University of Amsterdam
In this course, the students were introduced to the main international and European instruments for climate change mitigation and adaptation. Through a paper and a moot court, students were further taught to recognize relevant legal facts.